Monthly Update – There's been some progress!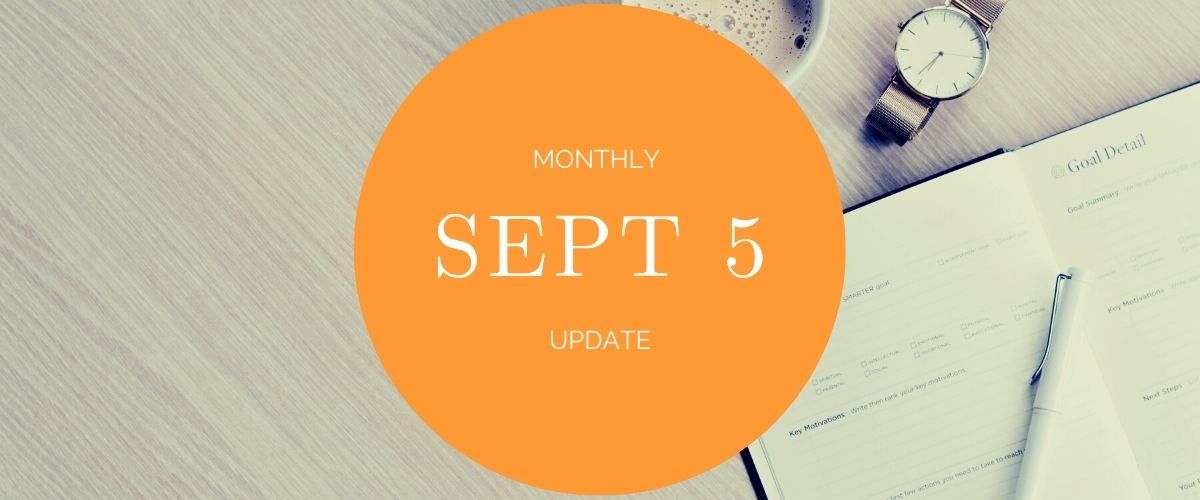 Welcome to September, everyone. It's the month when children return to school (for the first time since March, apparently). It's the season of pumpkin spice, spooky decorations, and preparation for the upcoming gluttony in turkey form. I don't know about you guys, but I'm definitely going to spend some time this month enjoying the great outdoors before the cold weather sets in for the long haul.
August was surprisingly productive for me! I managed to get the day planner online in some form – bought a website URL, created a few Social Media accounts, started developing downloadable content to sell on my site, and, you know, other stuff like that. Here is a list of links for you to click, if you're interested in looking at and / or following Clever Cactus on said socials.
September's Goals
Each Clever Cactus day planner will come with a "Month" section, one for each month, for 12 months… to make, you know, a year.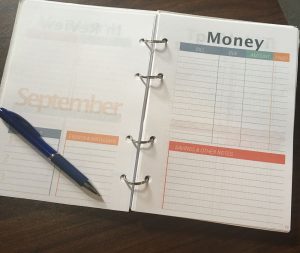 The first page has the month name and blank space for people to draw or make notes… fill it however you'd like. Under that is a spot to put your three goals – it doesn't have to be three, it can be less. Or more! Then, you also add the important dates – birthdays, anniversaries, important appointments, travel plans. All that jazz. This month, I have:
Launch Clever Cactus website
Do daily physio & yoga (I have yet to keep daily yoga going for longer than a three-day streak)
Finish nine short stories (This is a running list for the year.. And since we're in month nine… I have to have nine short stories done… not write all nine this month. That'd be doable for someone else, but not for me.)
Then comes the Bills page. I named it Money because it sounds less imposing than bills – who doesn't like money? It's pretty self explanatory – write what's due, when, how much and, when you've paid, check it off your list. At the bottom of this page, you can add any notes, savings goals achieved, money received. Anything you want! I use this to track invoices.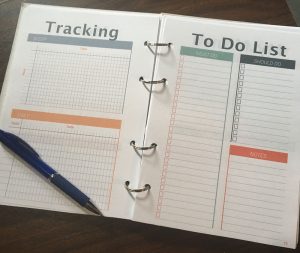 Flipping the page brings us to tracking and tasks. The new day planner design has a dotted grid page for Tracking so you can draw in whatever you want to track whatever habits you want to track. The OG day planner had sleep and daily habits, because that's what I track in my personal life. And since I designed that first day planner for me, specifically…
Planned and Not Planned tasks are the last step in the monthly plan. Also pretty self-explanatory – one function of the day planner I really like (I might be biased though) is that every month, I put "review annual goals", and that reminds me to go back to the front of the day planner and review my Big Goals for the year. I make notes about where I'm at, and then write down what I need to do on my monthly To Do list.
Whelp, that's the quick rundown of the Monthly pages in the Clever Cactus day planner! I'll share more on the official website. I'm even though to make an Official Guide to the day planner… because that's fun!
Cheers to a great September! May 2020's disastrous fingers stay off the month.