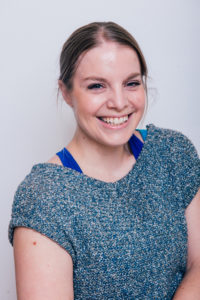 Hmmm…. About me… about me. Honestly, writing about myself is one of the more challenging tasks – bios are annoying. It's easier (for me, anyway) to write about other people.
Why I Write
I've loved writing since I was in grade school. I used to dream up stories where I was a character in my favourite television show – like a fanfic, before I even knew fanfic existed. By the time I entered high school, my stories had evolved to be a bit more original. I was lucky to have amazing English teachers who encouraged me in my writing.
So, I've developed this talent – it helps me express myself, which is useful since a tragic public speaking incident left me with black hole of dread in the pit of my stomach every time even the thought of speaking in front of a crowd pops into my head.
Why I Edit
Those English teachers I mentioned above also nurtured my love of language – or at least knowing how language works. (Learning another language is a whole other can of worms.) Knowing when to follow the grammar rules and when to bend them to accentuate a specific thought; helping others polish their message (because I know how difficult it can be, when what's in your head isn't quite translating to what's on the page); taking a sentence from "ok" to "unforgettable". These are my goals when I edit. A good polish here and a tuck there, and we'll have your text sorted in no time.
---
How did I get here?
Let me just say… it was a long journey with very few breaks. Let's start at the beginning, shall we?
Grew up in small town Ontario; started writing at young age.
Moved to Montreal to attend Concordia University (2003 – 2007)
Graduated with a BA in English Literature (with a minor in Professional Writing)
Started my first job at Roscan (2007 – 2009) as the Assistant Product Development. They were an import/export company that specialized in kitchen products.
My second job was Communications and Marketing at Opimian (2009 – 2014), Canada's premier wine club. 

After taking a freelance writing workshop in 2010, I was inspired to try my hand at this freelance writing. Turns out, I am pretty good at it. As my clientele grew, I came to realize it could be a full time thing.

I finally branched out on my own at the beginning of 2015 – and I've been a full-time freelancer ever since. *cue applause*
So here we are. My portfolio continues to grow – I'd be happy to speak with you about how I can put pen to paper to help communicate your ideas!
Professional Affiliations
Quebec Writers' Federation (QWF) since 2009
Professional Writers' Association of Canada (PWAC) since 2013